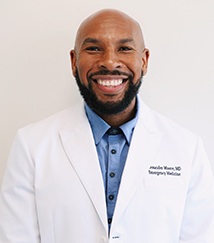 Dr. Alexander Moore
Medical Director
Dr. Alexander Moore is a board-certified Emergency Medicine physician– and Atlanta native– with over a decade's experience practicing medicine. After receiving his undergraduate degree in Chemistry from Howard University in Washington, D.C., Dr. Moore returned to Atlanta to attend medical school at Morehouse School of Medicine, graduating in 2011. Dr. Moore completed his residency at Emory University, working in both the Emory and Grady hospital systems, and is a current Emergency Medicine physician here in the metro area.
Dr. Anthony Didato
Director of Clinical Operations
With nearly a decade of experience as a successful entrepreneur, Dr. Anthony Didato started his career in the Endodontics field. He has a well-respected multi-office, multi-doctor practice in and around the Atlanta area. Aside from his Endodontic practice, Dr. Didato has many other business ventures, including a CBD-product focused wellness company and an oral strip company. His personal journey with anti-aging and HRT ignited a new passion in him for the industry, thus solidifying his decision to partner with like-minded individuals in the creation of Balanced Aesthetics.
He is a board-certified Endodontist and an AAFE level 3 certified injector for filler and neurotoxins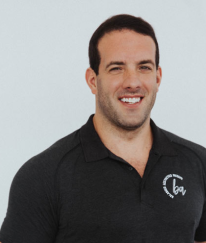 Elliot Campbell
Director of Wellness
Elliot Campbell has been an Atlanta native for over 20 years. He graduated from Georgia Southern in 2013 with a Bachelor's degree in Marketing and minors in Business Management and Health and Nutrition. Elliot began his business career in college, owning a bar and restaurant. Upon graduation, he left the hospitality industry and transitioned into the technology industry, where he excelled in both inside and outside sales. Elliot is a firm believer in anti-aging medicines and techniques. His extensive social network, experience as a business owner, and his passion for the anti-aging and HRT industry led to the perfect career fit: the opening of Balanced Aesthetics MedSpa with his trusted partners.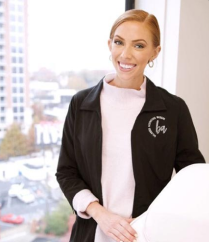 Bethany Struckmeyer, PA-C
Certified Physician Assistant / Certified Injector
Bethany was born and raised in a suburb of Atlanta and always knew she wanted to go into the medical field. She obtained her Bachelor's Degree in Clinical Exercise Science at Georgia Gwinnett College, which furthered her interests in health and the human body. She obtained her Master's degree in Physician Assistant Studies at Francis Marion University in Florence, South Carolina, where she also completed an internship in Clinical Dermatology. Bethany is a licensed Physician Assistant by the Georgia Medical Board and is also a member of the American Academy of Physician Assistants. She has a diverse background of experience, having worked as a Physician Assistant in inpatient and outpatient Psychiatry while furthering her expertise in Aesthetic Medicine. Bethany is a certified Aesthetic Medical Injector in Neurotoxins and Dermal Fillers. She loves helping individuals reach their own unique goals while building personal connections with her clients, making them feel welcomed, accepted, and valued.
Ashley Quinn
Medical Aesthetician / Certified Cosmetic Laser Practitioner
Meet Ashley, our licensed aesthetician. She is your go-to for all things skincare, offering various services such as microneedling, HydraFacials®, chemical peels, and more here at Balanced. She graduated from Georgia Beauty School and hasn't stopped furthering her education since, adding certifications and listening to educational seminars any chance she gets. She is passionate about making others feel great about themselves from the inside out. It shows through her work ethic and bubbly personality. Her favorite part about her job is making a difference for her clients through results-driven treatments and personalizing each visit to fit the client.
Katie Smith
Front Desk Manager
Katie is a North Georgia native, born and raised in Dawsonville. She graduated from the University of North Georgia with a dental assisting certificate. After working in the dental field for 3 years, Katie moved to the big city to pursue her passion for working in the health and wellness industry. Her interests include shopping, spending time with family, trying new restaurants, and long walks on the beltline with her golden retriever, Fin. Katie is ecstatic to join the #BAMFam and strives to ensure that each patient has an unforgettable experience.
Mikki Douglas
Director of Business Development + Marketing
Mikki is an Atlanta native, mom of 2 boys and 3 fur babies,
and brings her 28 years of experience in medical aesthetics to the BamFam. 
After working as an aesthetician, she transitioned to medspa
management & a sales in 2001. Her many roles have included consulting, sales management, capital equipment and injectables sales rep, trainer and has held director of business development + marketing roles for various successful medical aesthetic organizations in Atlanta. She has a passion for helping not only practices and medspas set themselves apart, but helping women achieve their hair and skin goals using a tailored approach.
Her interests include anything creative, traveling, writing, cooking, spending time with her family, hiking waterfalls, and concert going. 
Your overall health... from the inside out!
Our team consists of dedicated individuals who are kind, friendly, and caring. Our staff is here to ensure a pleasant experience during your visit to our office.
Technology is constantly evolving. We do our best to anticipate and fulfill the needs of our patients using advanced technology that helps us better diagnose and treat conditions and diseases. Our office features innovative technology that makes it possible for us to provide unsurpassed patient care that wouldn't have been possible just a few years ago.
We offer a wide range of services to provide our patients with long-lasting results with our medical-grade products and state-of-the-art technology.
Vendors we work with include Thorne, Ortho Molecular, Obagi, Image, Nutrafol, Monat, Skinmedica, Elume, & Neocutis. 
Experienced and Professional
100%
Contact Us
Call us at (470) 226-2390 for a free consultation with our team.
---